They don't stop. Modernica still regularly cooperates with writers turned artists (in the conventional sense), skateboard brands or – a recent addition – tattoo artists. Here the collaborations since September 2014.
SOZE GALLERY X MODERNICA — Group Chair Show "The Soze Collection"
(Nov 1–Nov 14 2014)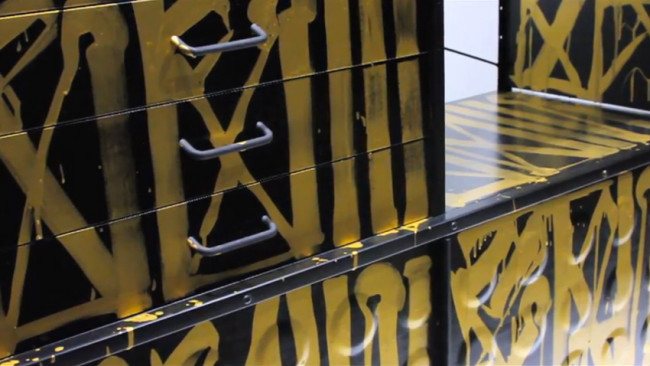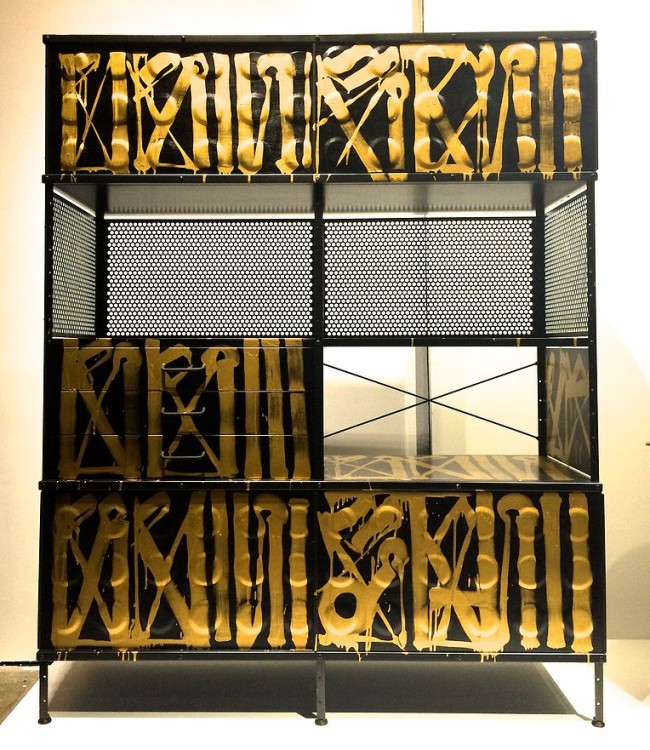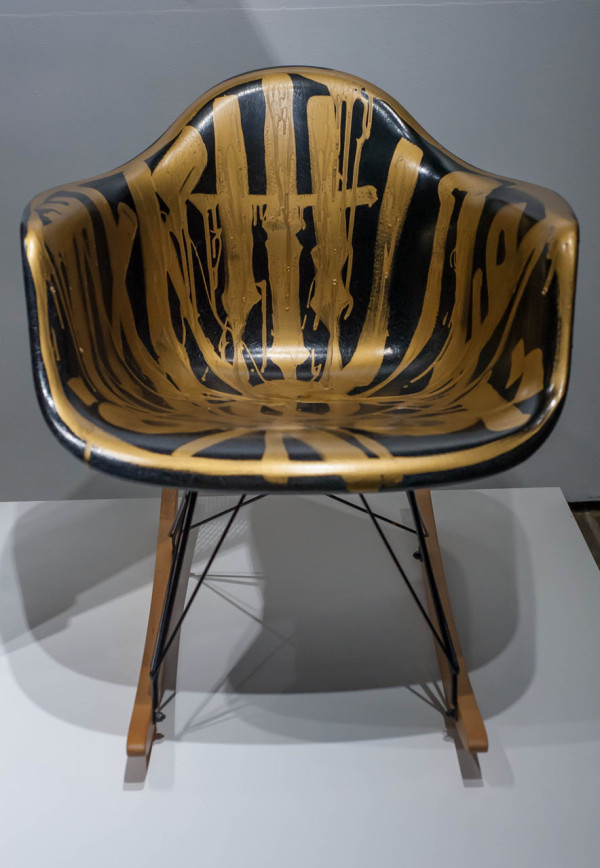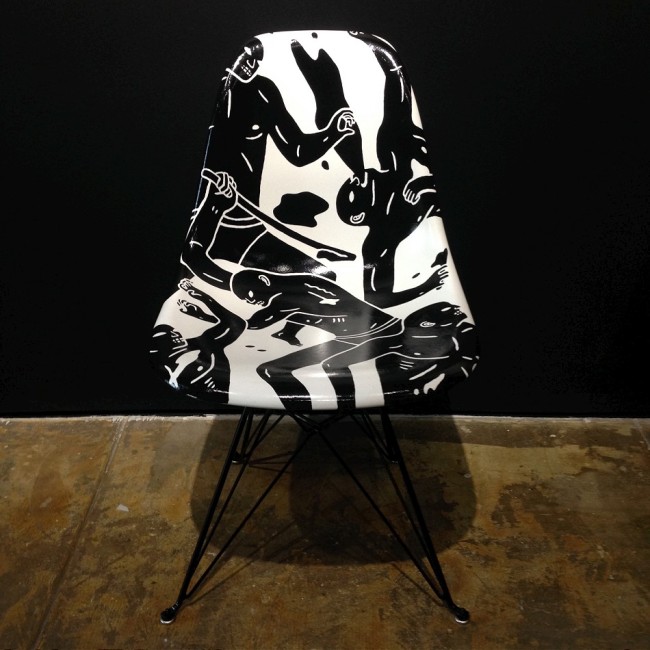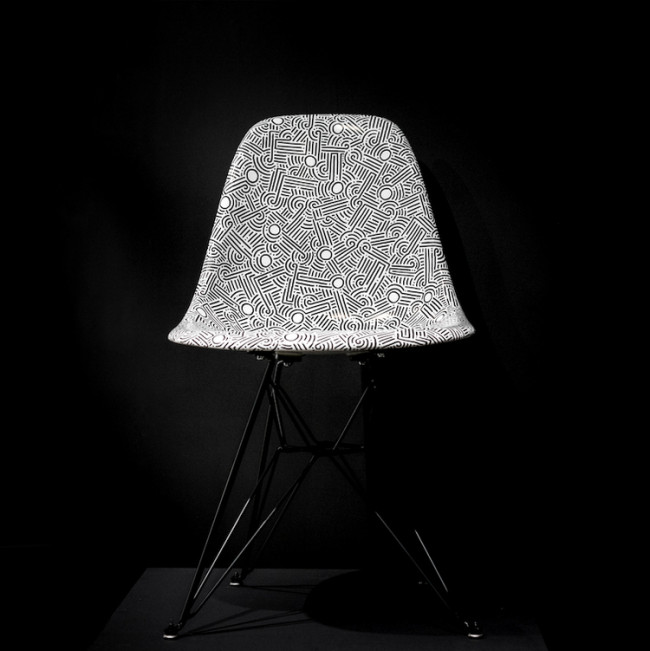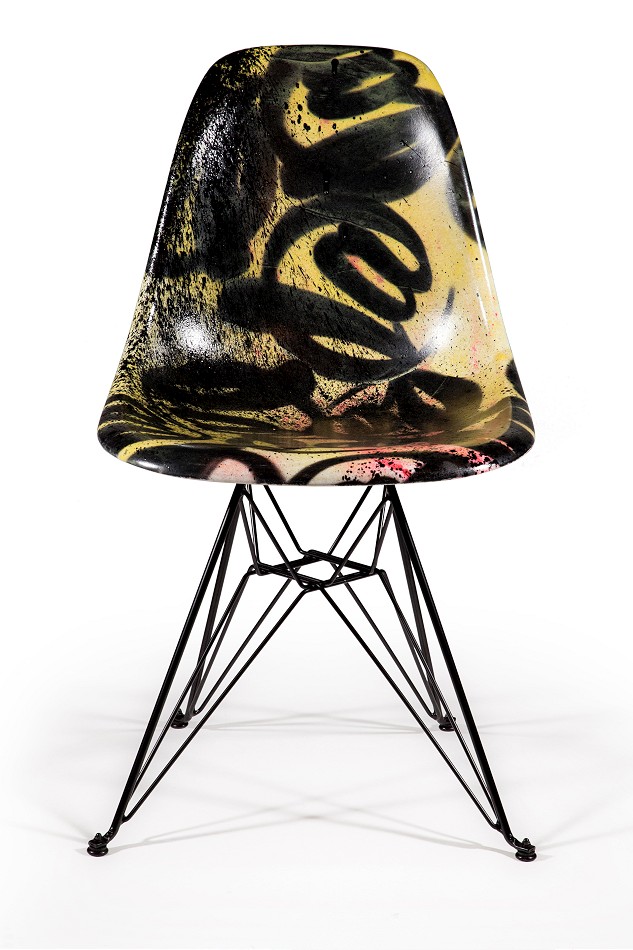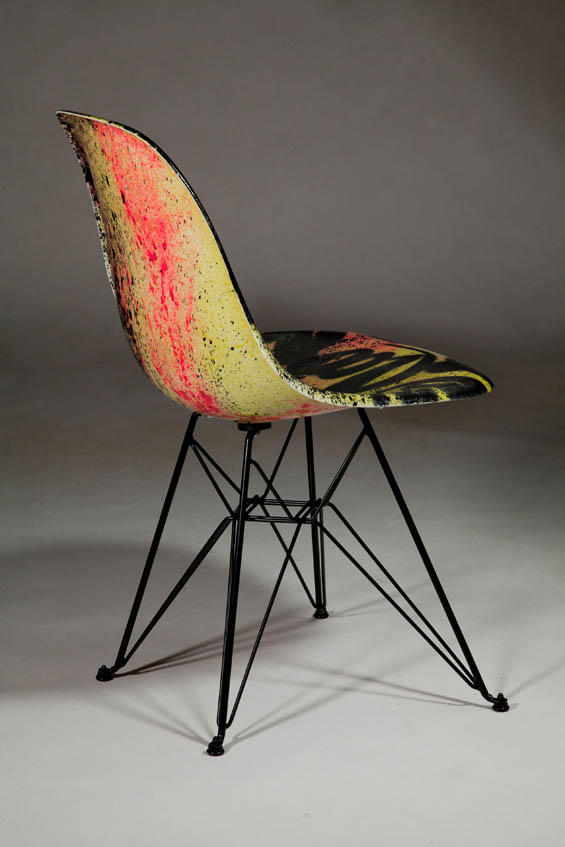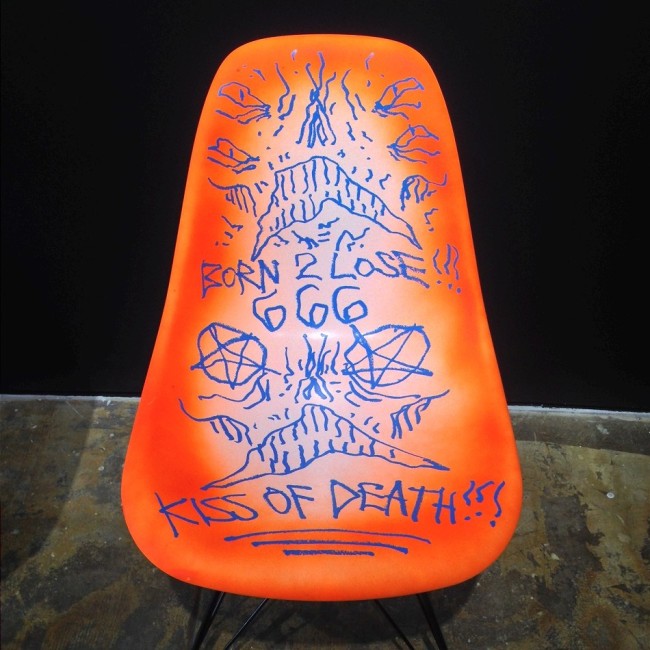 Modernica's collaboration with Los Angeles based Soze Gallery results in "Original Fiberglass Chair art" that went "on display". Retna, Cleon Peterson, Aaron De La Cruz, Seratla, Neckface and Crash participated among others.
[1-2, 10] youtube.com, [3] sozegallery.com, [4] design-milk.com, [5,7,8,9] blog.modernica.net/, [6] aarondelacruz.com

DR WOO — Fiberglass Shell Chair — September 2015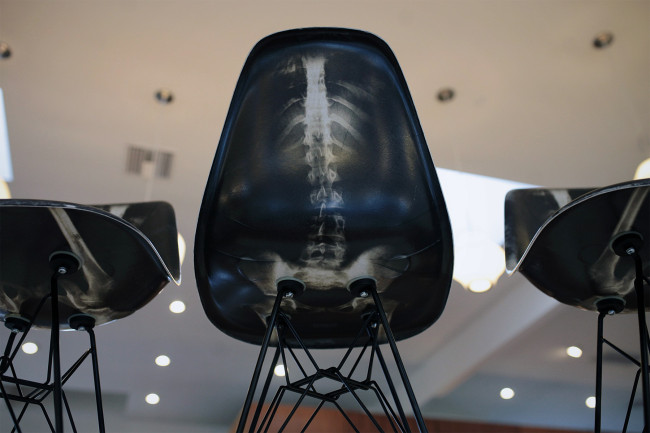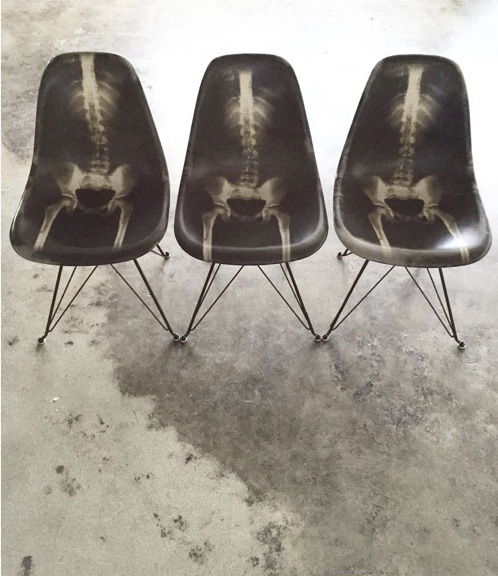 Modernica's first collaboration with a tattooist is with Dr. Woo – "one of the most followed tattoo artists on instagram". Not one of his illustrations but his own x-ray decorates the Fiberglass Shell Chair.
[1] hypebeast.com, [2] instagram.com

DABS & MILA — October 2015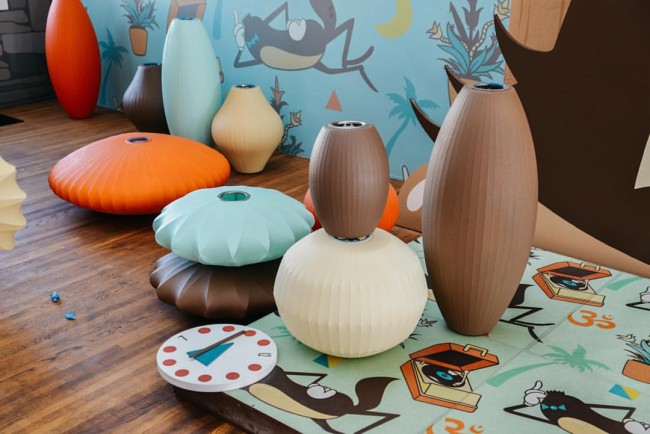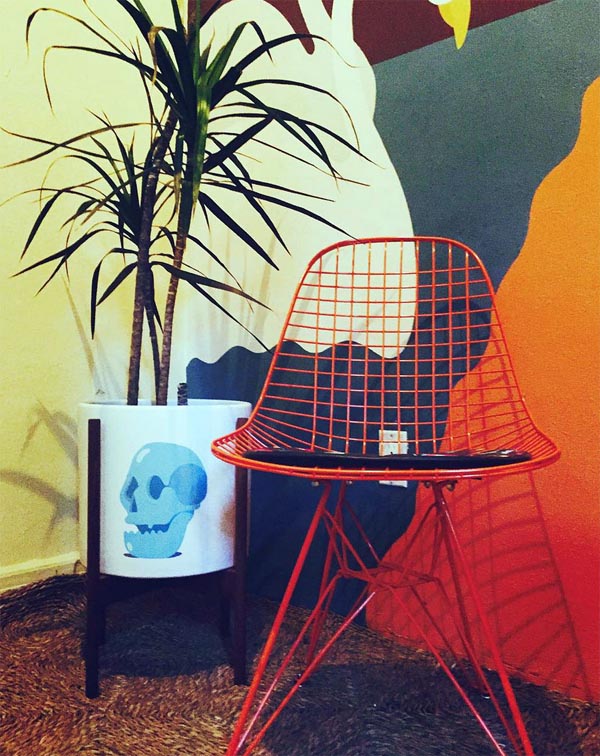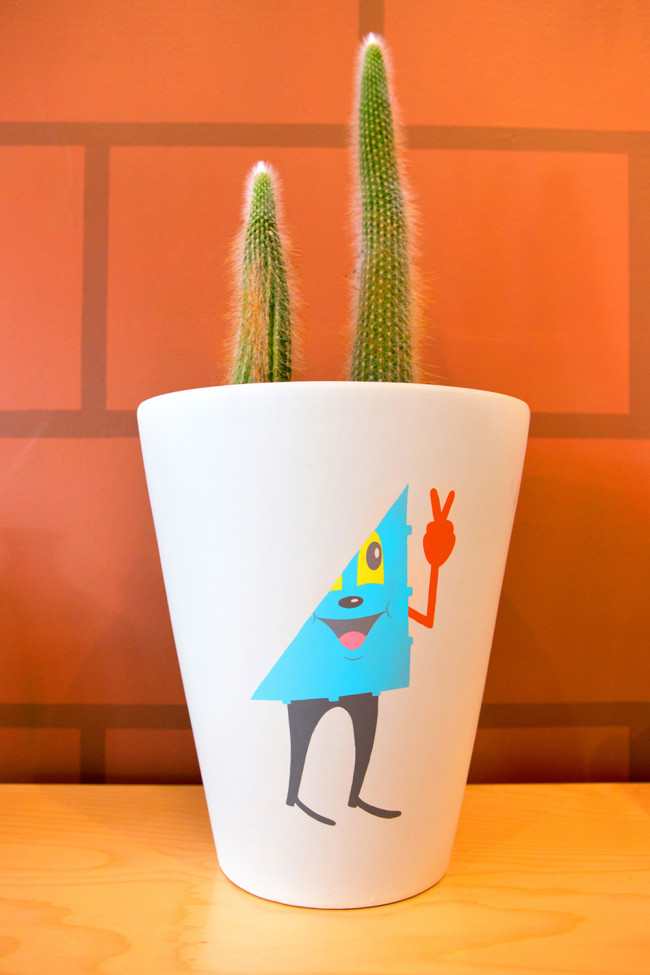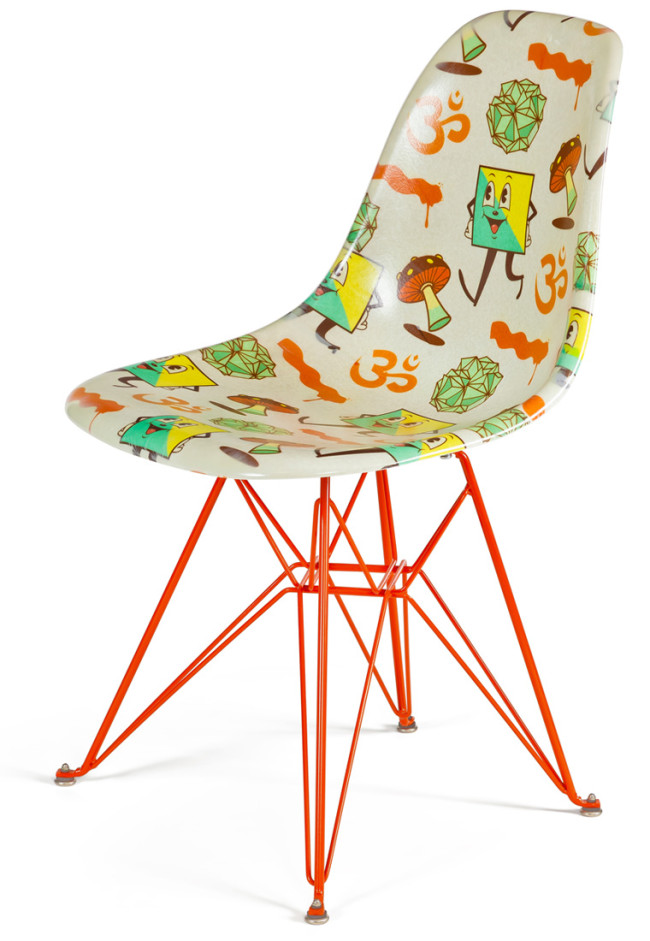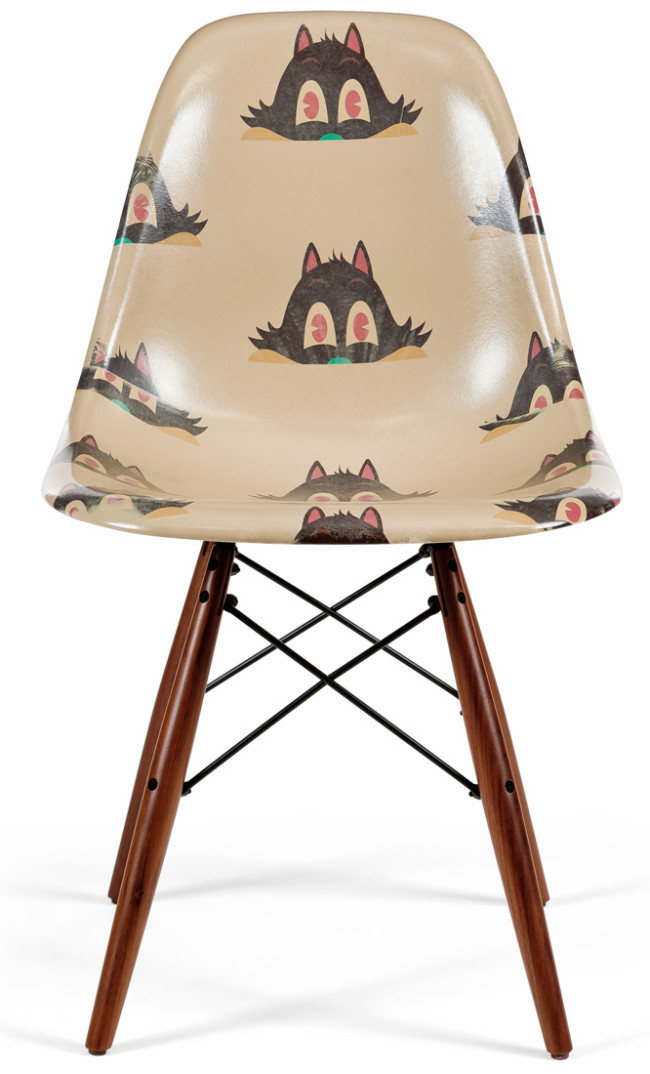 Modernica's collaboration with Dabs & Mila is one of the most far-reaching so far. Apart from collaborating on different chairs, planters and Bubble Lamps were handpainted by the "contemporary artists" in redesigning a building on the Modernica factory property – the "Before and Further" project.
[1] modernica.tumblr.com, [2] blog.modernica.net [3] supersonicart.com, [4-5] modernica.net/dabsmyla

SOZE GALLERY X MODERNICA — Group Exhibition "Cultivate"
(Nov 6- Nov 22 2015)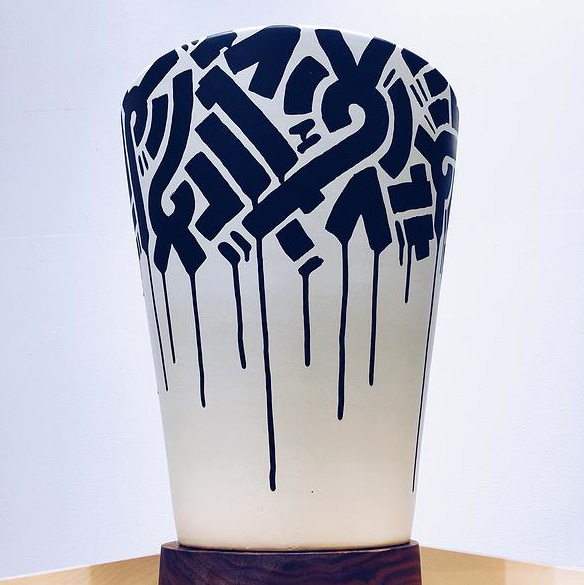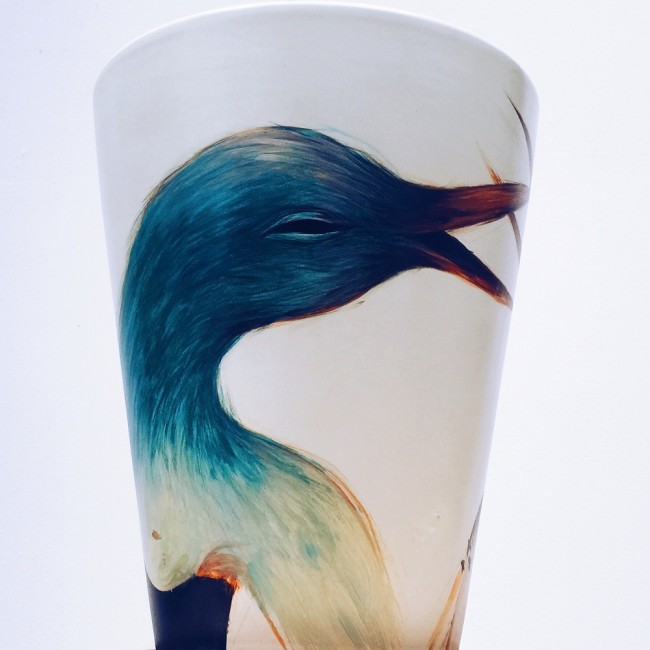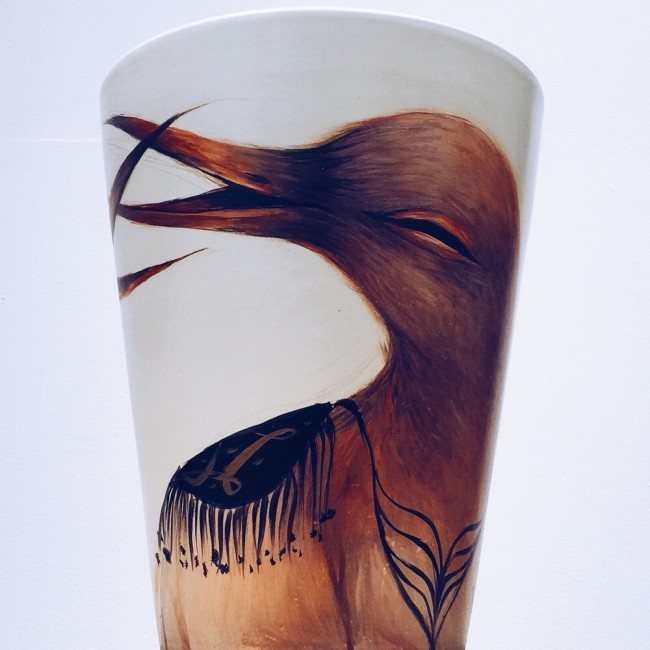 One year after the Fiberglass Shell Chair group exhibition, Soze Gallery and Modernica teamed up again and applied the same formula on Case Study Ceramics in November 2015. Aaron de la Cruz and Miss Van participated among others.
[1] instagram.com/sozegallery, [2-3] sozegallery.bigcartel.com