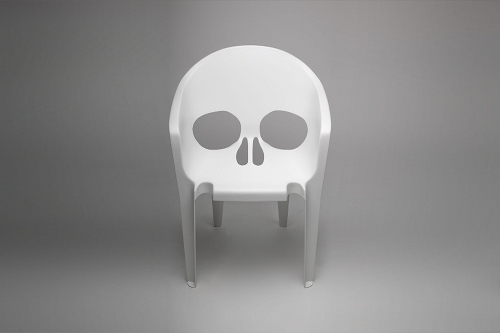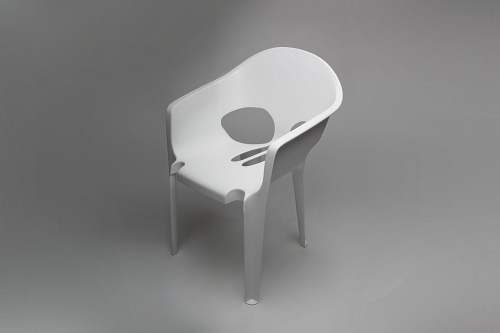 Photos from work.poolhouse.eu, © Benjamin Ledu
This interpretation of a mono bloc chair made quite a buzz when a first photo appeared on the French design page muuuz in spring 2011. It was a prototype for a furniture collection showcased at the exhibition "Nouvelle vague (New wave), the new French domestic landscape" at the Milan Design Furniture Fair's Off two months later. The exhibition wasn't announced yet, the designers' page was under maintenance, neither the Milan Design's week page had any information published. Just one photo and the exhibition's title floating around everywhere on the net.
First hand information is available now: It is a chair done by Pool, Parisian design duo Léa Padovani and Sébastien Kieffer, entitled "Souviens toi que tu vas mourir (Remember that you will die)." It's made out of fiberglass and comes in the dimensions L55cm W50cm H88cm.
It is marketed as "an expression of vanity". For me, however, the frenzy around it is just the best example of how 'harsh forms' are still an unusual sight in the design landscape. And, as a second thought, how does the choice of fiberglass, a material which does not degrade,
exactly express human's inevitability of death?
Somehow I like the logo of the exhibition where the chair was first shown, which was as well created by Pool: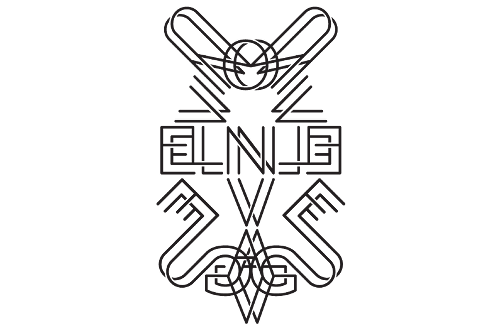 Image from: work.poolhouse.eu