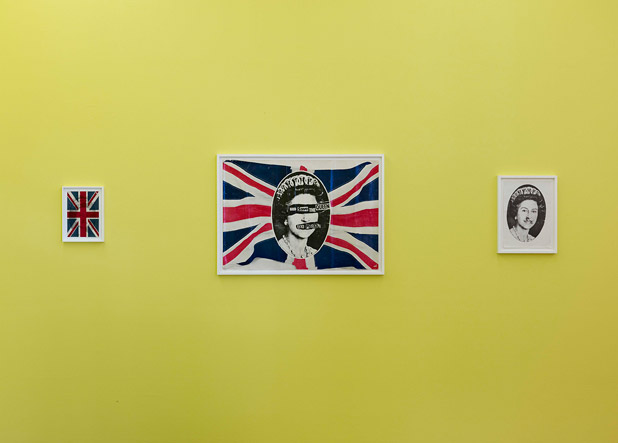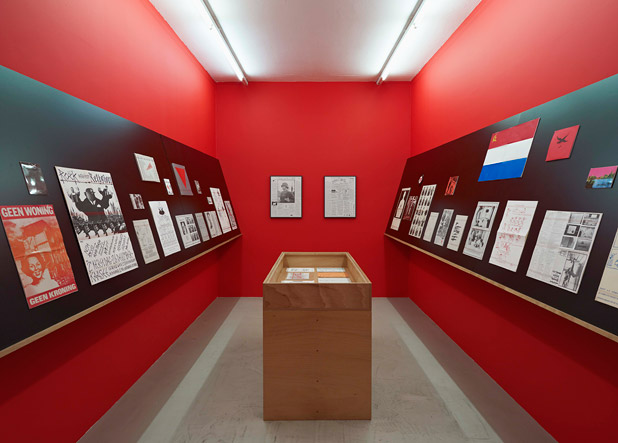 First exhibited in Villa Médicis in Rome, "Europunk – the visual culture of punk in Europe, 1976-1980" was afterwards shown at the Museum Art Museum in Geneva. Curated by Éric de Chassey and Fabrice Stroun, more than 500 flyers, fanzines, posters, art works and LP covers were displayed. What I really liked about this exhibition is that for once Punk was not reduced to England and the States: objects from France, Germany, Switzerland, Italy, the Netherlands and England were shown. Éric de Chassey also has some insightful things to say on artenet.fr (unfortunately in French only) on boxing up punk in a museum and why he thinks it is time to acknowledge punk as one of the major and most influential forms of visual expressions of the 20th century.
If you didn't make it to one of these shows, there is a same titled book based on the exhibition to buy.
More images from the exhibition in Rome here.
Photos by Ilmari Kalkkinen, courtesy of © Mamco, Genève